Spring Steel refers to a group of a low alloy, medium carbon steel or high carbon steel with excellent yield strength. Our SMC is the leading manufacturer and supplier of spring steel products.
Here at SMC, we have a range of steel products for curtains to suit any room in your house.
We have different fabric combinations in a variety of different sizes which are all conveniently ready to hang up in your home.
As they are an important decorative and functional home accessory, it is essential that you get them right, we offer a variety of steel products for curtains.
Specifications of Spring Steel Wire:
1) Grade: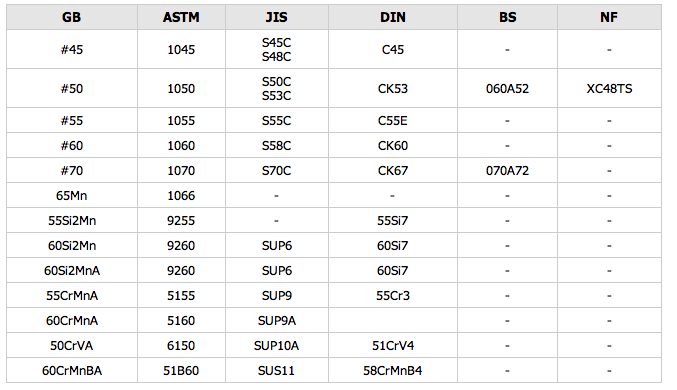 2) Diameter: 0.2mm - 13.0mm
3) Tensile Strength: 350MPa - 2500MPa
4) Standard: GB4357, DIN17223, JIS G 3521
5) Finish: NB (standard finish), EB (polished finish), UB (highly polished finish)
With these features, steel wire is widely in optical fibre cable, mattress (bed &Sofa), rib, spring steel wire and many general engineering applications.