1.Compression Spring
Compression springs are our most common spring type, they have very wide range of applications and
could be found in almost all mechanical products, such as automobile, machinery, automotive equipment,
valves, electric switches and so on.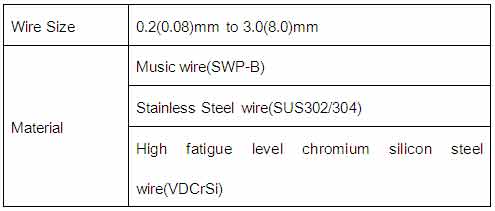 2.Extension Spring
Extension springs are widely used in machineries, automatic devices, power transmission, door locks, etc.
The ends are normally different types of end loops and hooks, there are also a wide range of other
mechanical attachment possibilities, such as coiled in and screwed in attachments. For example, half hooks,
German loops, English loops, extended hooks, side hooks, side loops, screw plugs and screw shackles.

3.Torsion Spring
Torsion Springs are important component in many industry, such as seat belt locks, boot lid springs, backrest
springs in cars and so on.
4.Belleville washers Spring

Belleville washers are naturally designed for low deflection and high load performance, its typical function
is to create high force in small space, it is normally used in fasteners, railway, moulds and stampings,
packing machines, power transmission and transformation, etc.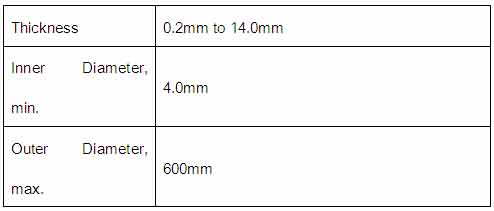 5.Wave Spring

Wave springs are particularly suitable choices for applications which need to reduce weight or the mounting
space is very limited, such as aerospace and airplaine, precision machineries, hydraulic seals and high-end
electric motors, etc.