Thinking about investing in an electric vehicle based company in China? Maybe think again.
New laws instated by the Chinese government are going to potentially reduce the number of electric vehicle manufacturers by up to 95%, with the current figure of 200 falling to about 10. The government is looking to install stricter standards on the technology being used in the manufacturing process, which is going to close the curtain on a number of companies.
The aim of the initiative is to weed out the weak and help builder a more reliable industry. An illustrious list of billionaires has together invested $2 billion into the electric vehicles industry of China and a number of them could all soon find that this was a very costly investment. The government is making the new regulations in response to a siege of investments from people and companies with little know-how on the energy efficient motor industry, leaving the government concerned that a number of the companies will never be able to equal the standards set by the industry leading companies such as Tesla Motors Inc. or General Motors Co.
"There are too many entrants in the sector, and some of them are just speculators," said Yin Chengliang, a professor at Shanghai Jiao Tong University's Institute of Automotive Engineering. "The government has to raise the threshold. It's bad to see irrational investments in projects with low technology levels."
Last year saw China overtake the United States to become the number one country for electric vehicles, plug-in hybrids and fuel-cell cars, with 331'092 units being sold; the government aims to get this figure to 3 million by 2025. To reach such high figures, the government is offering extremely generous subsidies, subsidies that can equate to 60 percent of a cars sticker price.
"It's true we're emphasizing support to develop new-energy vehicles, but should we allow everyone to go ahead?" said Dong Yang, executive vice chairman of the manufacturers' association.
What was an extremely easy industry to gain access to is now going to be considerably more difficult for start-up companies, something that has been widely supported, in order to phase out unnecessary competition. However, it could be seen as a big problem for a number of large manufacturers who are yet to gain the required licenses, namely:
• Karma Automotive
• LeEco

• WM Motor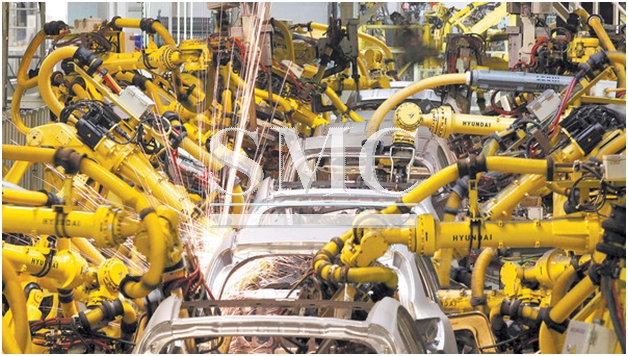 All of said companies have already invested hundreds of millions of dollars into their factories and preparing for startup in China, so the news of stricter regulations to gain permits will certainly not be welcomed.
"There's definitely a bubble," said Yale Zhang, a managing director at researcher Autoforesight Shanghai Co. "If you don't own the core technology and can't build up the brand, it's 'game over' very quickly once you burn through the cash."